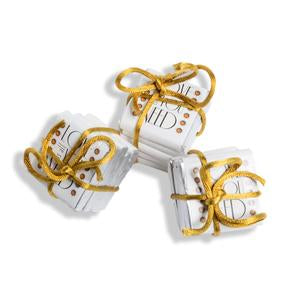 30g (5 x 6g) bundle
Love Byron Bay's signature 37% couverture milk chocolate.
Exceptional gourmet milk chocolate, a decadent and delicious blend with a caramel aftertaste, that saids it all.
"Love Is All You Need" wrapped milk chocolate square bundles tied with a ribbon. Price is for one bundle of five squares. A delicious way to welcome guests and share the love around. We refer to them as our 'Love Bundles'  for a little something special that saids it all.

Gluten Free